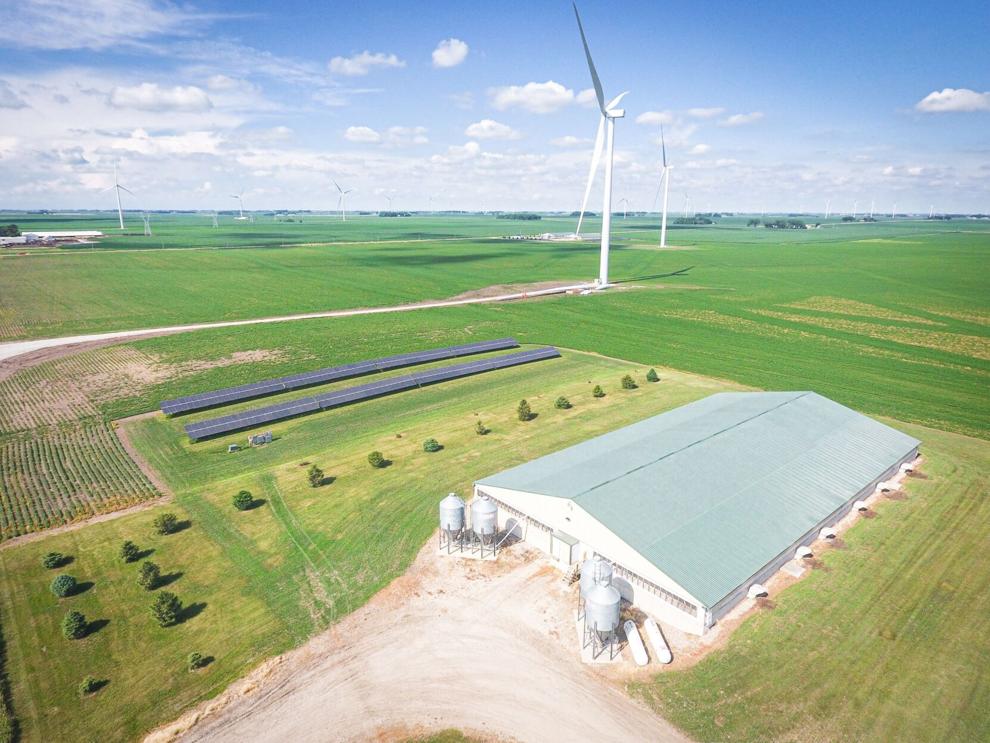 Pork producers are feeling squeezed by market forces and inflation.
"The cost of diesel is up, the cost of feed is up, the cost of electricity is up," said Phil Dorr, whose swine operation in Cherokee County, Iowa, is responsible for 6,000 hogs annually.
According to Dorr, pork producers like him are uniquely positioned to remove at least one of those rising costs: electricity. "We had to get these electric bills down — we had to," he said.
For Dorr, the solution was renewable energy, specifically solar power. When Dorr started exploring ways to lower his operating expenses, he found that solar power provided benefits that uniquely complemented the scale and usage of a typical Iowa swine barn.
On some residential rooftop solar installations, it can be difficult to produce enough power. Shade from trees, irregular roof layouts and HVAC units can reduce the number of panels that can fit on a single roof. But the landscape and energy usage of swine barns fit with solar. "We have unproductive land surrounding our barns we're not using," said Dorr. "There are no shade-casting trees in the area either, so this land is an ideal place to install solar panels."
Dorr is not alone in seeing solar as a way to cut expenses significantly.
"A lot of farms can benefit from solar power, but when I look at our clients with the absolute best ROI, they're all pork operations," said Hal Kimball of Blue Horizon Energy. "We have pork producers who are operating six barns and are projected to save by $1.4 to $1.9 million in electric expenses over 25 years."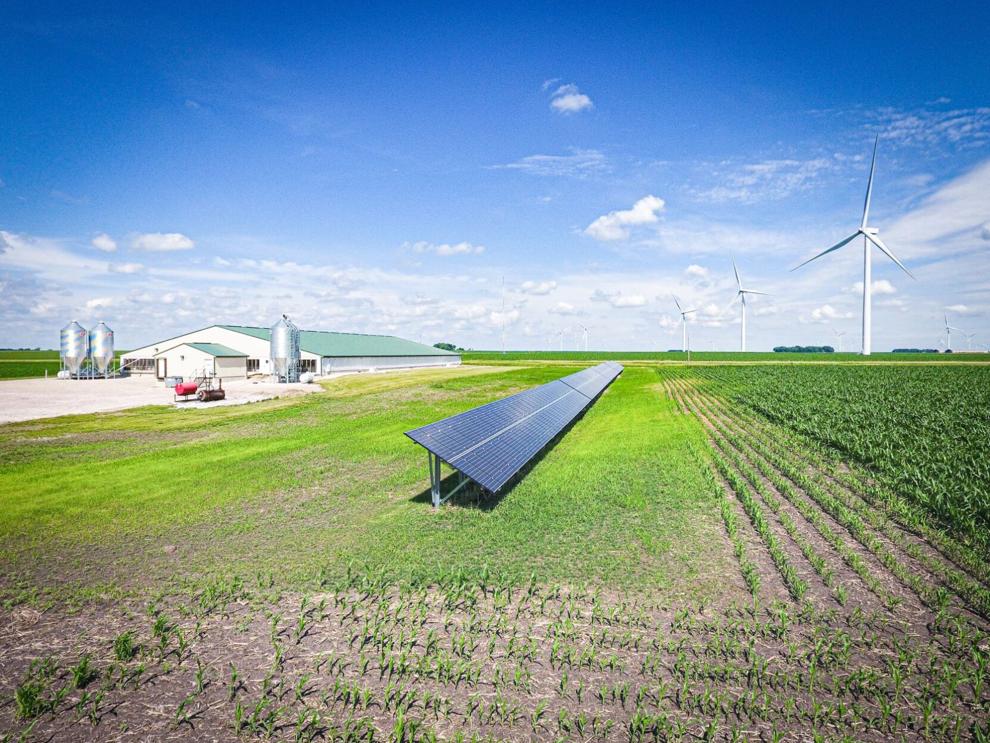 Blue Horizon Energy has led the Midwest in bringing solar to agricultural sites. They have kept their field staff busy installing solar power arrays across Iowa and Minnesota.
With solar power, pork producers can take advantage of incentive programs such as the 26% Solar Investment Tax Credit to effectively purchase more than 25 years′ worth of electricity. This is different from leasing land to a utility company. Instead, the farmer owns the solar array themselves. The power it generates is fed into the electrical meter for immediate use. A grid connection is maintained so that utility-provided power is still there for when the sun goes down. Any excess power produced during the day — beyond what the facility consumes — is fed into the electrical grid. Depending on the utility company, that excess power produces credits that can be banked and used to pay for the utility-provided electricity that's consumed when the panels aren't generating power.
"My arrays only generate power from sunup to sunset, but I'm still eliminating 95% of my annual electric bill," said Dorr. "The monthly payments toward the solar installation cost less than my monthly utility bill did. When it's paid off in six years, the remaining 5% of my power is all that's left of my electric bill for more than 20 years."
---
This content was produced by Brand Ave. Studios. The news and editorial departments had no role in its creation or display. Brand Ave. Studios connects advertisers with a targeted audience through compelling content programs, from concept to production and distribution. For more information contact sales@brandavestudios.com.