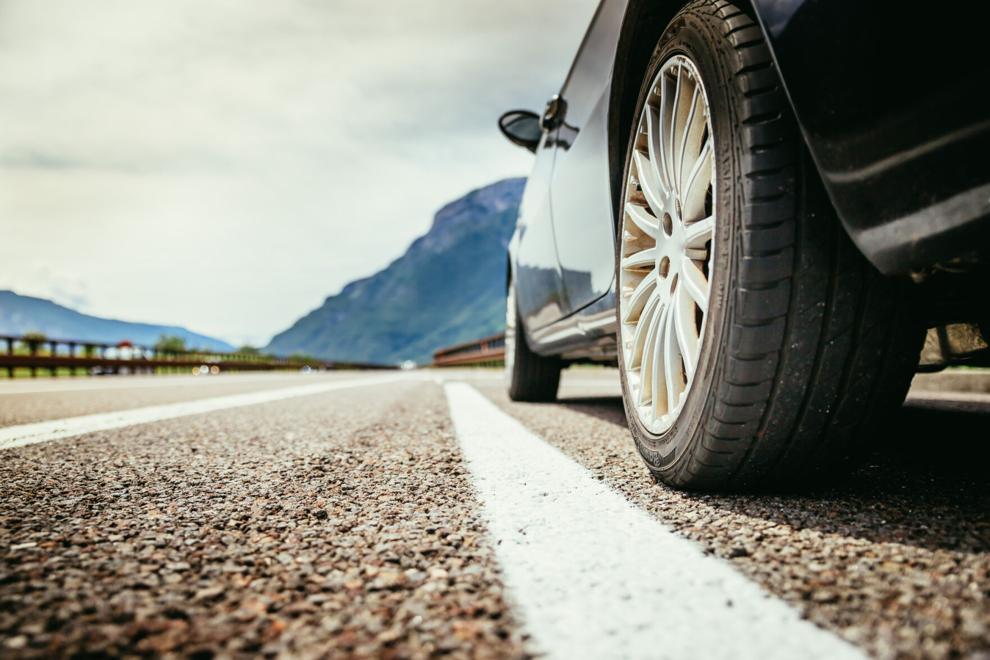 If you make a purchase after clicking on links within this article, Lee Enterprises may earn affiliate commissions. The news and editorial departments had no role in the creation or display of this content.
On the hunt for an extended auto warranty, but overwhelmed by the options? To help make your search simpler, we've done the research for you and compiled some key facts you should know about CarShield's offerings. In this article, you'll find a breakdown of the company's six levels of coverage, pricing details, reviews and other important information about their warranties, commonly referred to as vehicle service contracts. 
You can also request a free quote with CarShield based on your vehicle information.
Methodology 
We judged CarShield's value by three standards: customer satisfaction, cost and coverage options. The company received scores in each of these categories, which contribute to an overall score out of 5 stars. 
Takeaway
CarShield is a well-known player in the warranty world, with around 17 years in business. Despite some conflicting customer reviews, we think that CarShield is a cost-effective extended warranty option with flexible term lengths that serve as an added bonus.
Overall rating: 4.2 out of 5 stars
Customer satisfaction: 3.5 out of 5 stars
Price: 5 out of 5 stars
Coverage options: 4 out of 5 stars
CarShield quick facts:
New and pre-owned vehicles qualify for CarShield.
CarShield is a third-party warranty system that uses American Auto-Shield.
There is a deductible, which is usually $100, unless your car has higher mileage (150,000 to 200,000 miles).
CarShield offers multiple term lengths, but the most popular option is the month-by-month coverage option.
CarShield users get access to free roadside assistance services, which cover towing service, emergency tire service, lockout service, battery service and fuel delivery service.
List of warranties offered by CarShield
Plans start as low as $99 a month.
DIAMOND: This is CarShield's most comprehensive coverage and is most comparable to a manufacturer's warranty. As an exclusionary contract, it lists the items not included in this coverage. Some of the excluded items include any aftermarket items, lighting features, seals and gaskets, framing, wheels, upholstery and GPS components.
PLATINUM: Another broad coverage option, the Platinum contract offers engine, transmission, cooling system, transfer unit, drive axle, electrical, air conditioning, suspension, brakes, electronic high-tech, fuel delivery, turbo-charger, seals, sealing boots, gaskets, steering and audio center coverage.
GOLD: The Gold contract covers the engine, transmission, cooling system, transfer unit, drive axle, electrical, air conditioning, fuel system, turbo-charger, seals and gaskets.
SILVER: The Silver contract offers basic powertrain coverage. This plan covers the engine, transmission, cooling system, transfer unit, drive axle and turbo-charger.
ALUMINUM: The Aluminum contract is intended for luxury cars and covers most of the electrical and computer systems within the vehicle. It includes the cooling system, electrical, steering, air conditioning, suspension, brakes, electronic high-tech, fuel delivery, turbo-charger, seals, sealing boots and gaskets.
MOTORCYCLE & ATV: CarShield offers Silver and Platinum contracts for motorcycles and ATVs.
CarShield's costs
CarShield is known for being more affordable than other extended warranty providers, with basic plans starting around $99 per month, depending on the vehicle. The cost of your warranty will depend on the mileage and condition of your vehicle, vehicle type and which coverage plan you want. Most warranty plans come with a $100 deductible.
Pros and cons
Affordability
Roadside assistance services & towing
User-friendly app
Separate plan for motorcycles & ATVs
Month-by-month plans last for as long as you want your vehicle covered. No term limits.
No online quote process
Some customers reported having trouble finding mechanics that used CarShield
Reimbursement for rental cars is not always offered
We scoured ratings across four different sites to get a sense of what customers have to say about their experience with CarShield. Positive reviews report helpful CarShield staff and claims that were covered without any issues, while most bad reviews claim that they felt misinformed about what would be covered by the warranty and they had trouble with claims being denied and finding a mechanic that would honor the warranty.
General warranty must-knows
What are warranties and how can they help you?
Warranties act as protection against unexpected and costly repairs. Manufacturer's warranties are covered by the car manufacturer and guarantee that they will cover certain repairs within a stated period of time or number of miles. Extended auto warranties (also known as third-party warranties or vehicle service contracts) are warranties offered by a third-party vendor. Their contracts, coverage, price and limitations vary widely from company to company.
What do you want to look for in a warranty?
When searching for an extended warranty, you'll want to consider each one's cost, coverage and reputation. You'll want to pick a warranty that meets your needs but also fits into your budget. Additionally, it's important to know whether its customers are happy with their experiences and if many mechanics near you will work with the warranty.
How is an extended warranty different from a factory warranty?
Extended warranties can fill in the gaps in the factory warranty coverage and replace a factory warranty after its coverage ends. Extended warranties are often cheaper than manufacturer warranties and don't require you to take your car to an authorized dealership.
How is a CarShield warranty different from your auto insurance?
Generally, insurance covers damage from a collision or accident, such as a wreck, vandalism, theft, fire or hail, whereas warranties typically cover mechanical failures. For complete protection over your vehicle, you'll want both a comprehensive warranty and insurance.
FAQs
Does CarShield cover rental cars?
Yes, if your repair will take longer than four hours. However, it is only covered up to $40 per day and may be in the form of a reimbursement. See your contract for total rental allowance.
Does CarShield cover towing and roadside assistance?
Yes, CarShield's Roadside Protection Plan covers the cost of emergency roadside assistance services such as towing, tire, battery and lockout service, up to $150 per emergency.
What is the best CarShield plan for me?
The best CarShield plan for you will depend on your needs, as well as the type and age of your vehicle. For instance, the plan most similar to a manufacturer's warranty is CarShield's Diamond plan, while the most comprehensive powertrain plan is the Platinum plan, which is suggested for cars with higher mileage. Additionally, the Aluminum plan is designed with luxury cars with complex electrical systems in mind.
Is there a waiting period?
Yes, CarShield plans come with a 20-day/500-mile waiting period before the warranty can be used.
Yes, there is a deductible, which is usually $100, unless your car has higher mileage (150,000 to 200,000 miles). Consult your contract for details about the price of your deductible.
How can I cancel my CarShield coverage?
The best way to discontinue your plan is to call their customer service team.
Is CarShield available everywhere?
CarShield does not offer coverage in California because of the state's laws regarding vehicle service contracts.
How to get started with CarShield
Request a free quote based on your vehicle information.
Personalize your coverage selection based on your needs and budget.
Choose your plan (click here to get started).