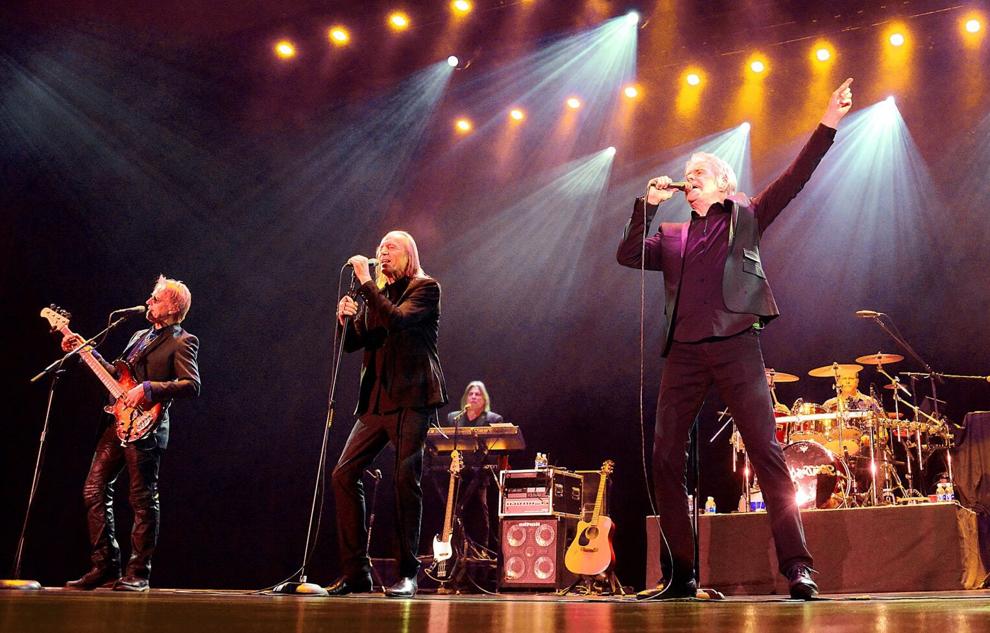 Are you ready for some outstanding live music, St. Louis? Two legendary bands — Three Dog Night and the Commodores — are heading to the J. Scheidegger Center for the Arts on the Lindenwood University campus to close out the 2022-2023 Touring Series.
Three Dog Night lead singer Danny Hutton took time to share what's in store for the group's March 3 show. He also talked about the power of music, his love of touring, and the celebrated status the band has achieved over the past five decades. 
Originally founded in the late 1960s, Three Dog Night has carved out a distinctive niche within the greater landscape of contemporary music and pop culture thanks to a string of classic hits like "Joy to the World," "Mama Told Me Not to Come," "Shambala" and "Black and White." Hutton credits the band's lasting success to memorable songs that resonate with listeners by capturing a specific time and place.
"Music and smell, I think, evoke memory more than anything else," Hutton says. "I love a great melody and a chorus that makes people want to hum and sing along. Being able to write that kind of song is magical. It's like lightning in a bottle."
Although Three Dog Night has made big football game day appearances and played to a crowd of half a million people at the Washington Monument, Hutton actually prefers smaller, more intimate settings like the 1,200-seat J. Scheidegger Center.
"We play at a lot of the old movie theaters and vaudeville halls with balconies; I love those venues because while it still feels like a pretty big audience, the line of sight is great for everyone," he says. "With the bigger stages, there's plenty of excitement around the event, but musically, the sound isn't always the best."
On this current tour, Hutton says fans will get to hear many of the band's most recognizable songs played well, along with a tune or two from their new album, "The Road Ahead." He says discerning Midwestern audiences keep the group on their toes with high expectations of quality performances.
"I think we sound better now than we ever have," he laughs. "I like the audience to leave with a big smile on their faces, saying, 'I didn't know they had that many hits!' Really, we just want to come out to play for people and have fun doing it."
Three Dog Night will have special guest Danny McGaw open their show. Born and raised in England, McGaw is a California-based singer-songwriter, multi-instrumentalist, producer and sound engineer. He performs intimate acoustic ballads and explosive folk-rock anthems with such emotional intensity that leaves audiences with an unforgettable experience.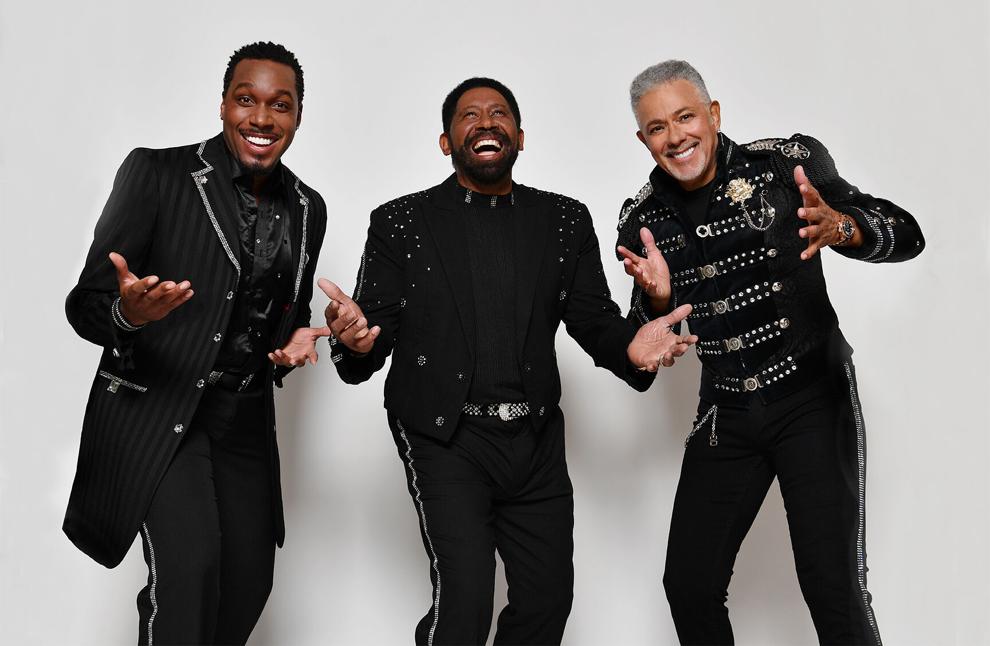 Another iconic band of the 1970s, the Commodores are guaranteed to have audience members on their feet with hits like "Brick House," "Easy," "Three Times a Lady," and "Night Shift" when they hit the J. Scheidegger Center stage on April 8.
Led early on by Lionel Richie (who departed the group for a solo career in 1982), the then-Tuskegee University classmates quickly established their own distinctive sound, and they remain a powerhouse performing group to this day thanks to the staying power of their smooth vibe and funky grooves.
"We take the crowd through the experience of music they've heard through the years," says founding member William King. "There's a lot of singing, a lot of dancing — the No. 1 thing for us is to always make sure everyone has a good time."
King describes the Commodores as "a melting pot" of musicians who each bring their own style to the mix, and he says the honesty of the songs is what fans connect with the most.
"We had six guys when we started in overlapping genres — blues and jazz, funk, pop, acid rock, even some country-western," he says. "We listen to everything that's around us and soak it in, then we put it all together in our own way and share it back out with the people."
A big believer in giving the fans what they want, King says audiences can expect to hear all the big hits when they come to see the Commodores.
"Some people like the newer stuff, but most come to the show because they want to hear the songs that mean something to them, the songs they identify with," he says.
Three Dog Night tickets range from $60 to $100; Commodores tickets run from $65 to $125.
For more information about upcoming events at Lindenwood University's J. Scheidegger Center for the Arts, call 636.949.4433 or visit LUBoxOffice.com. Tickets are available 24/7 for purchase online. 
---
This content was produced by Brand Ave. Studios. The news and editorial departments had no role in its creation or display. Brand Ave. Studios connects advertisers with a targeted audience through compelling content programs, from concept to production and distribution. For more information contact sales@brandavestudios.com.